Reading is to the mind, what exercise is to the body. – Joseph Addison
It seems discussions about supporting and motivating readers, especially youngsters that struggle or resist reading, often focus solely on books. Adults sometimes lose sight of the power and benefits of offering short, manageable texts. As a reading specialist, I only had thirty minutes to spend with each group of students. Although I did "book talks" and helped students select appropriate books, I relied on reading short texts in class to build confidence and teach strategies and skills. Allow me to share some of the benefits of this practice.
SHORT TEXTS BUILD CONFIDENCE Books can feel overwhelming to some youngsters. Even middle school kids shy away from long texts. Similar to offering a new food, a small portion of text can have kids asking for more. Short stories, articles, picture books, poetry and the like, build confidence by offering a taste of success.
SHORT TEXTS OFFER VARIETY Offering short texts is like offering a buffet. Delve into any subject, get a sense of different authors, savor something short and sweet. Check out short story anthologies, find some appropriate magazines, search out online sites that interest your child, buy a joke book. This kind of reading allows a youngster to figure out his reading preferences and may eventually lead him to tackle books more easily.
SHORT TEXTS SUPPORT COMPREHENSION Informational text usually features text supports which clarify the content. For example, you may find pictures and captions, vocabulary definitions, sidebars and of course, headings and sub-headings. These also break up the text, so it doesn't appear as intimidating as a longer work. Additionally, short fiction offers a simpler setting and plot, as well as limited characters, which can enhance comprehension and enjoyment for the reader.
SHORT TEXTS ARE EVERYWHERE
Reading is reading. Just look around your house and I'm sure you'll find tons of short texts. There's the back of the cereal box, the random basket of magazines or the junk mail that arrives each day. No kidding, all of these things and many more offer opportunities to develop your child's reading skills. For example, you could ask your child to "look over" the mail for you and sort it based on what's important and what's not. Are they reading? Yes! Don't overlook digital text. Obviously, during this time of distance learning, children have plenty of screen time. However, combing through the internet to find websites and articles that pique your child's interest, provides another level of support and opportunity to enhance reading.
Over the long haul, focusing on short texts can be a powerful way to grow reading skills, interest, and confidence. Search out short story anthologies, poetry, news clippings and internet resources your youngster will enjoy and watch what happens.
SUGGESTIONS FOR SHORT TEXTS
Google "Short Stories for Middle School" to find a variety of excellent texts that are accessible online. This is a treasure.
My elementary-age grand kids, love the joke books published by National Geographic. They are both fun and funny!
Another treasure from National Geographic, but don't forget those classic poetry books by Shel Silverstein and Robert Frost, as well as the many terrific poetry anthologies, which belong in every home.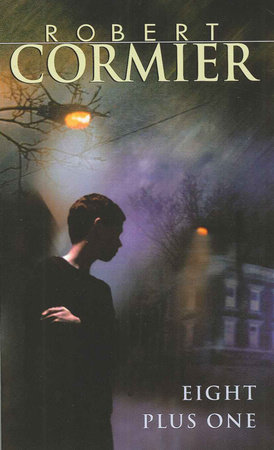 This collection will take middle/high school students back to an earlier time. It is one of my all-time favorite collections, featuring poignant tales with strong themes that will touch your heart. This is one to read along with your older children.